Services
Brubaker Sales & Marketing, LLC is a full service marketing firm specializing in Purebred and Commercial cattle. While we are based in the Shenandoah Valley of Virginia, the scope of our work is nation-wide. We provide services to producers across the USA, Border to Border and Coast to Coast.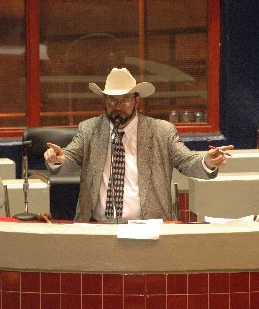 Ken Brubaker, Auctioneer
Ken Brubaker has been a licensed Auctioneer since 1979. He has cried sales all over the country for both production and consignment sales. His experience to provide a clear and snappy bid chant and his ability to work with a sale staff, the internet and other means of bidding in a fast manner will add momentum to your auction.
Sale Management Services
Brubaker Sales & Marketing can provide you with a complete turn-key sale management service or a partial service. Our complete service includes all pre-sale planning and implementation of advertising, sale books and sale promotion, as well as, post-sale responsibilities. Our partial service usually means the principal handles all post-sale duties and we charge a reduced fee. Our customers include individual producers, National and State Breed Associations for production and consignment sales.
Marketing Plan
All marketing ventures should start with a plan. This plan will outline the goals, budget and details of the project so that marketing costs stay in-line with those goals and net income can be maximized. Regardless if we are planning a production, consignment or a private treaty sale, we will assist you with a detailed marketing plan and program utilizing our over 30 years of experience. We are sensitive to production and marketing costs and will work with you to keep them all within reasonable levels while still able to reach the best price for your cattle.
Private Treaty Sales
If you are looking to sell a group of cattle but do not have enough to justify a full auction. We can assist you by directly engaging the marketplace through direct selling to our customer base, as well as through our website and E-Marketing capabilities.
Advertising Design, Layout & Fulfillment
We have been involved in the advertising industry in addition to the cattle industry for over 30 years. Our experience in producing affective, attractive advertising content provides you with an advantage when seeking customers and your target audience. We will design ads that will grab the attention of readers in various forms of media. This service can be offered ala carte or is included in a sale management agreement.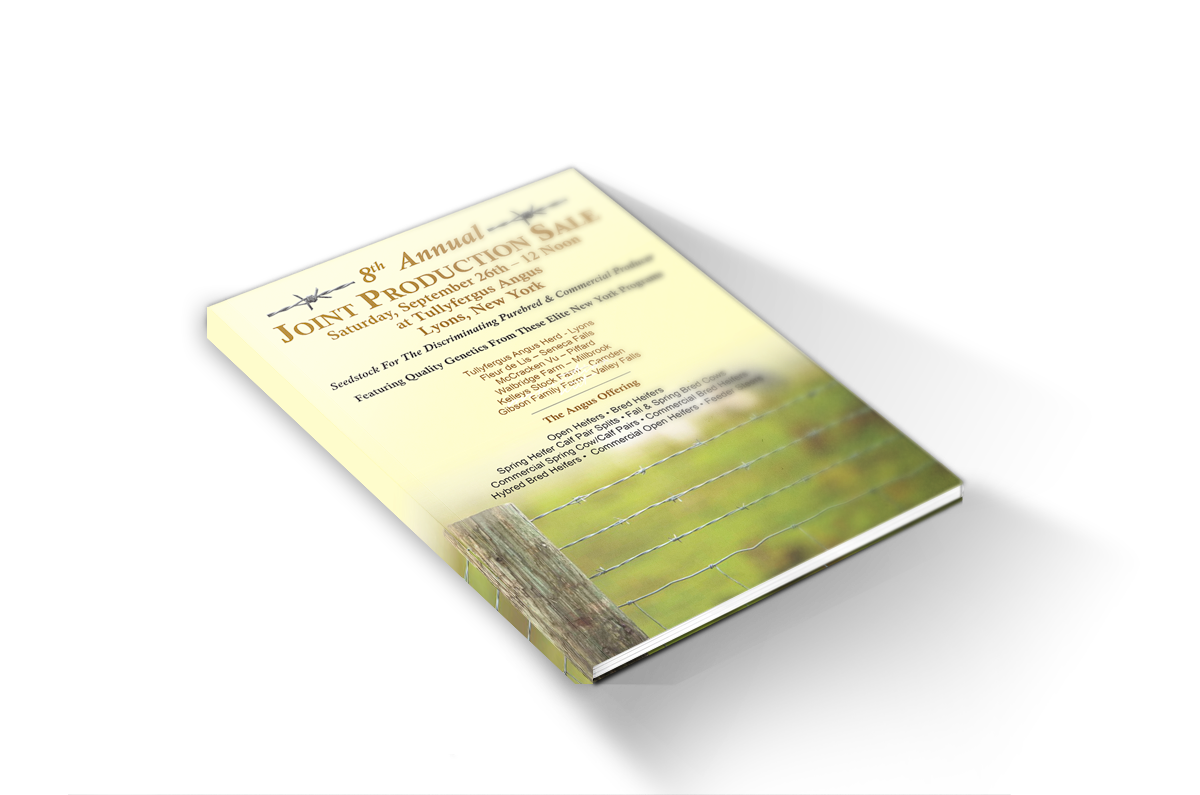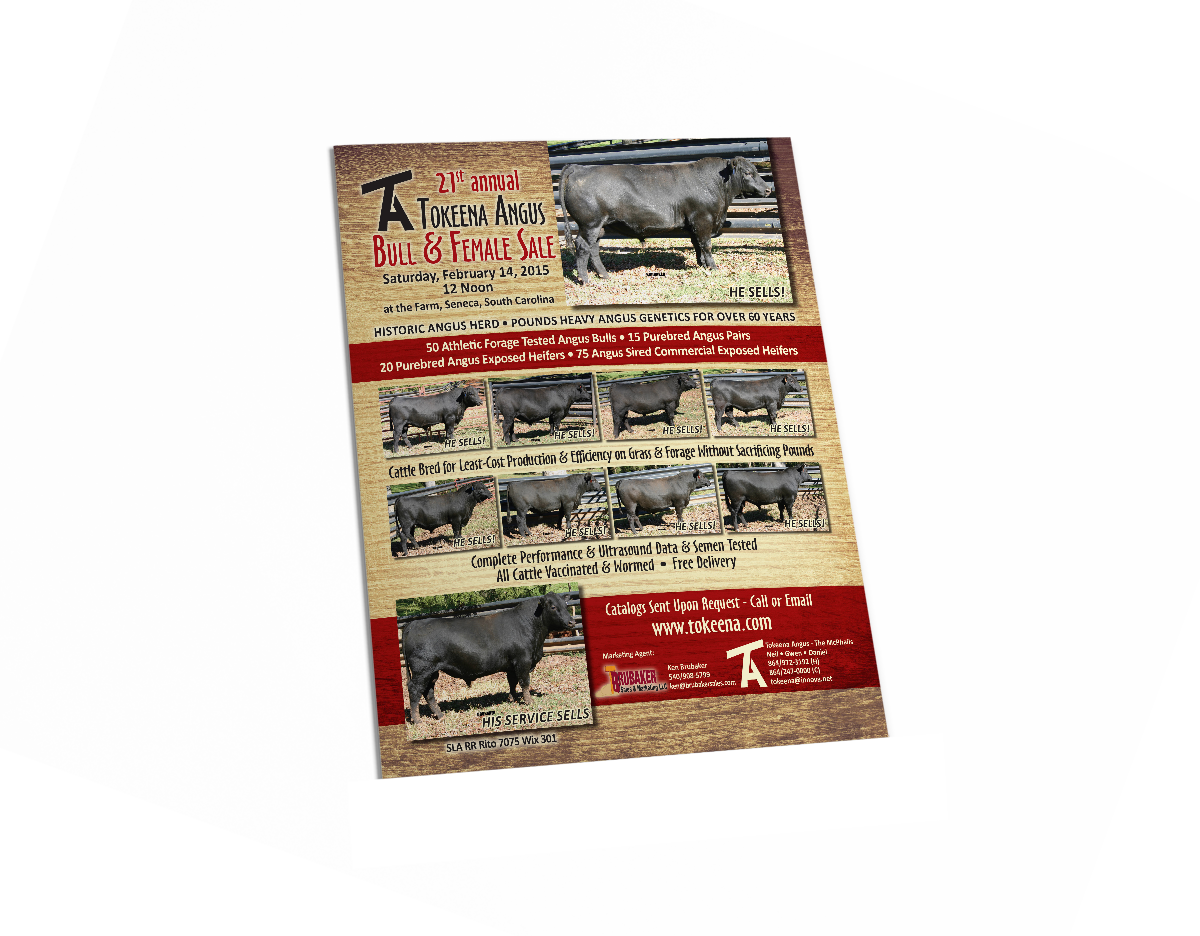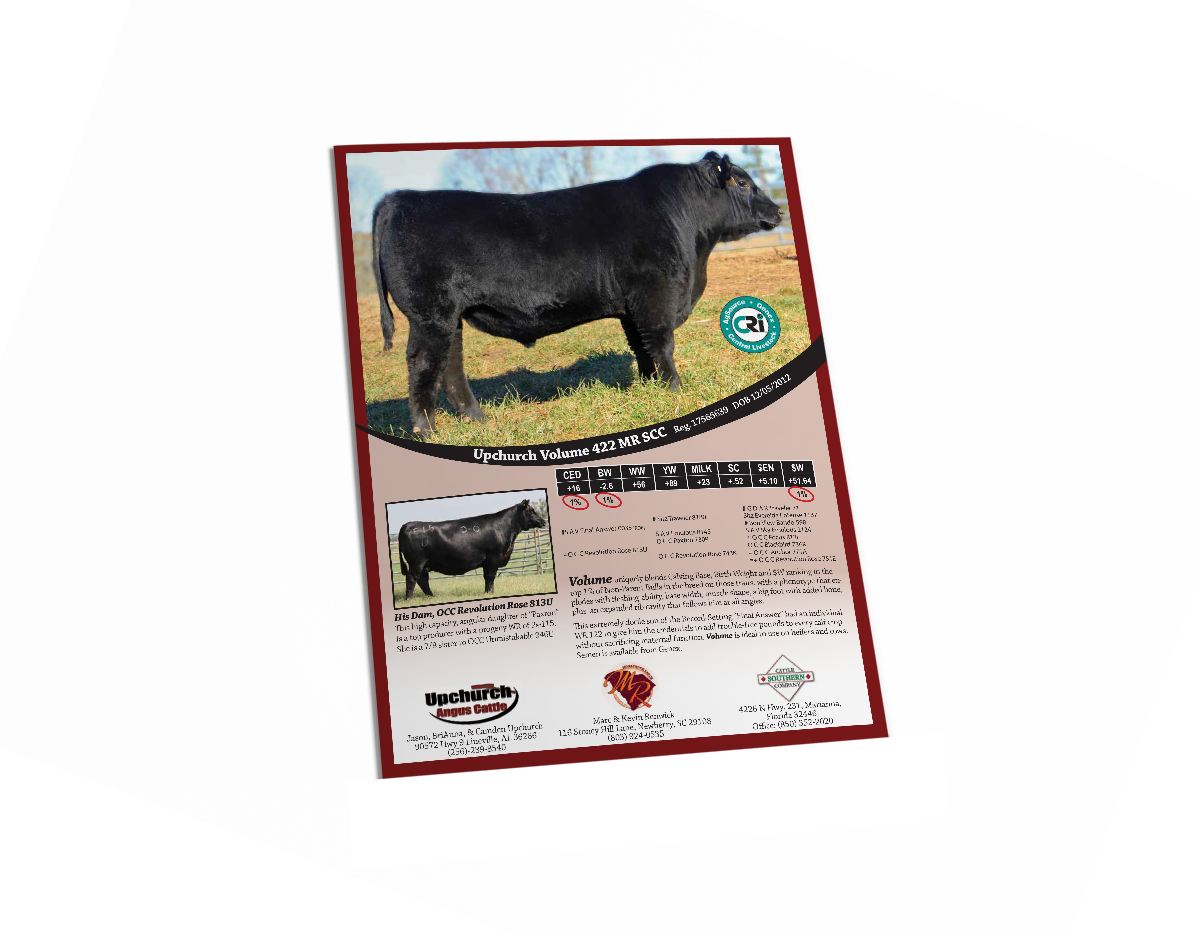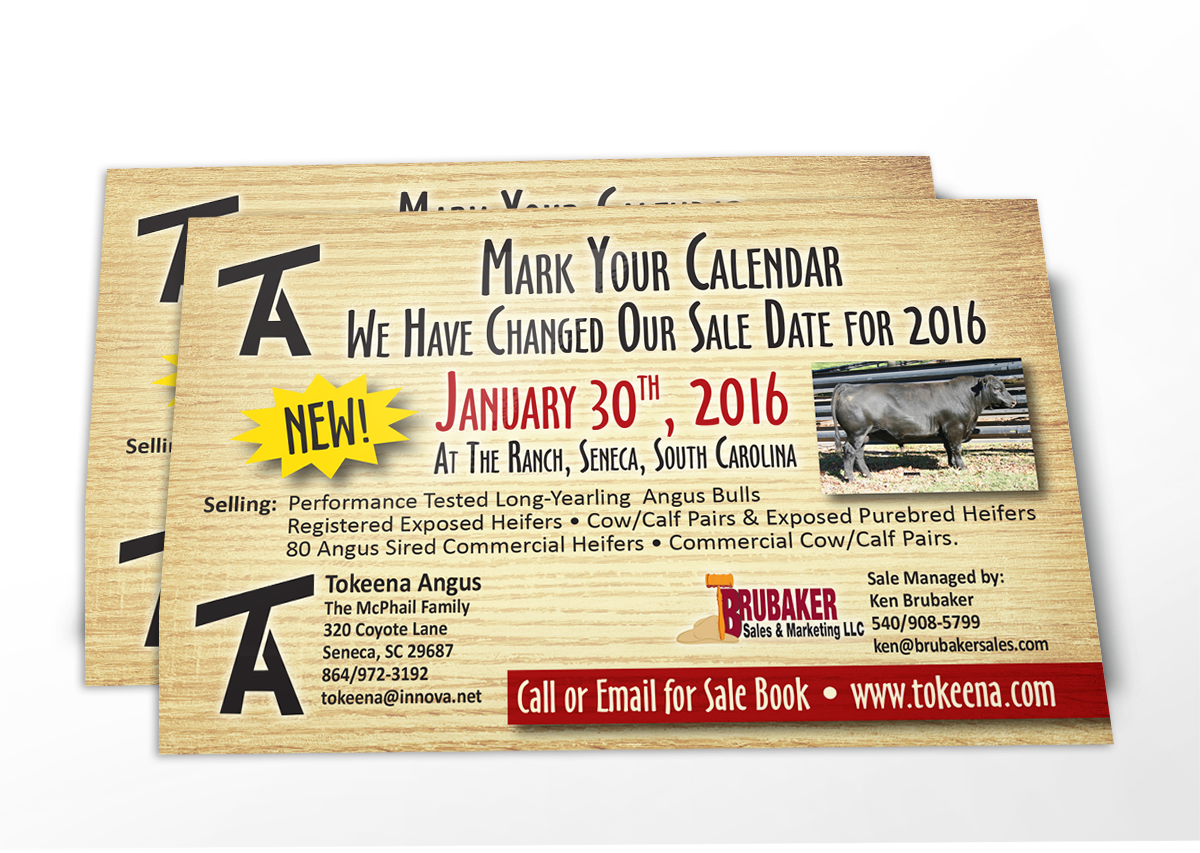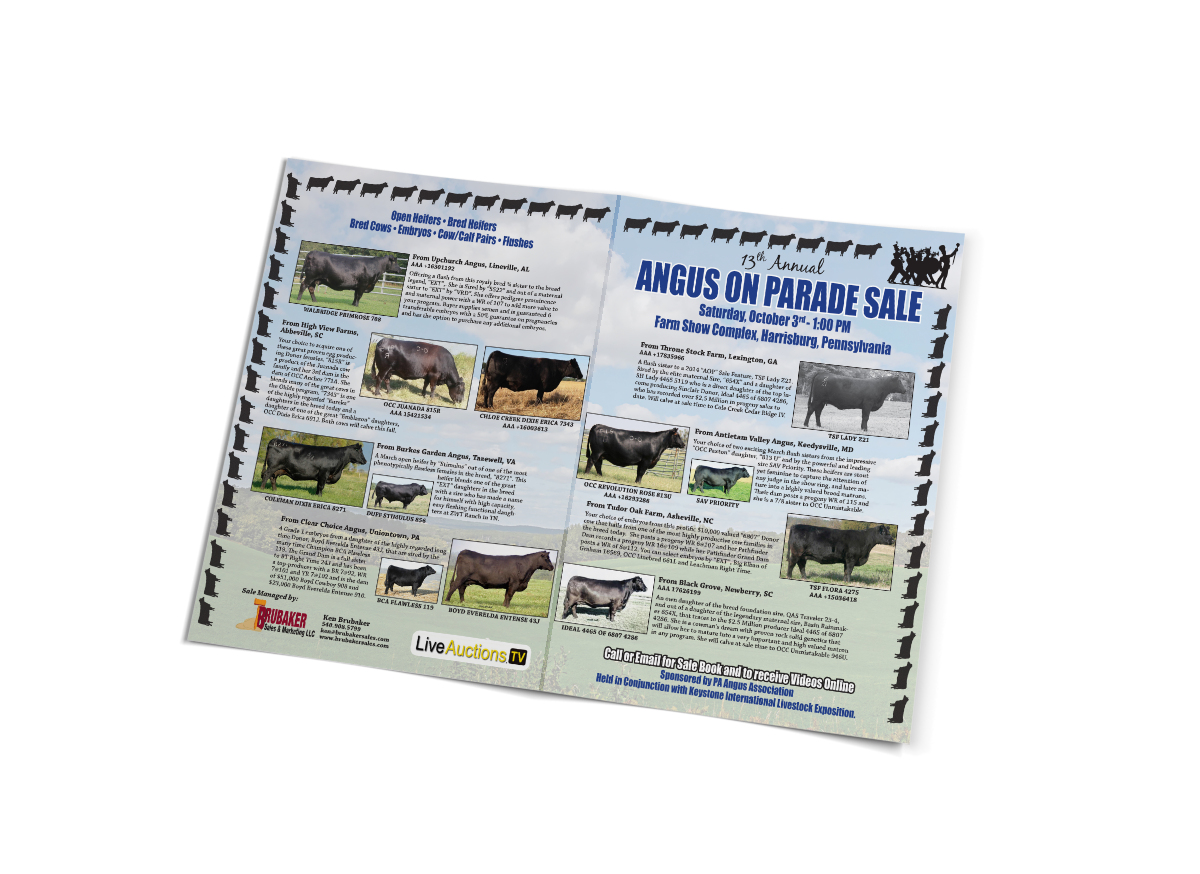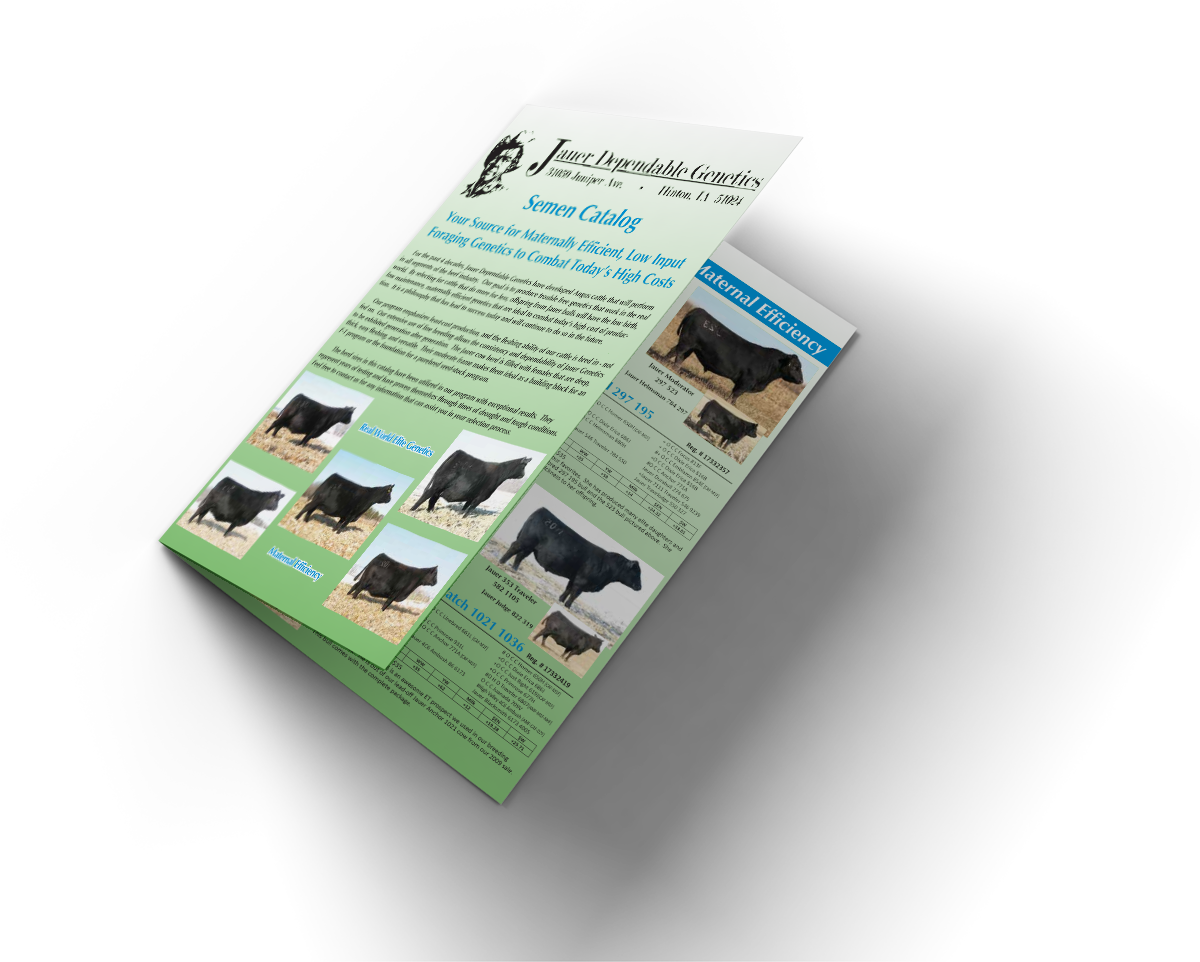 Direct Mail Marketing
Direct mail in the form of a post card, brochure, newsletter or publication insert are effective forms of marketing and getting one on one with your potential customer. We can assist you in planning a direct mail marketing strategy that would include our design, layout and fulfillment services and our proprietary mailing list of qualified leads.
Sale Books
As your sale manager we will prepare a complete sale book that is not only designed to provide information that buyers need to make a buying decision, but make it attractive and to tell the story of your program.
A large percentage of cattle sold today are sold to absentee buyers. Your sale book is a critical marketing piece to put buyers at ease and give them confidence in their buying decisions.
We will guide you through the process and handle the layout, design, footnotes and other content that is necessary to make this an effective tool to market your cattle. This service is part of our Sale Management service however we will entertain a proposal to provide ala carte.
E-Marketing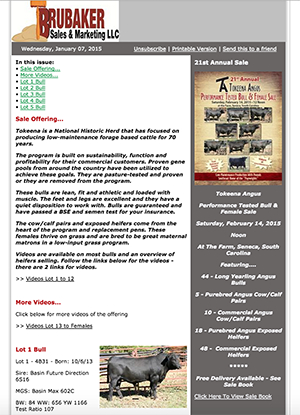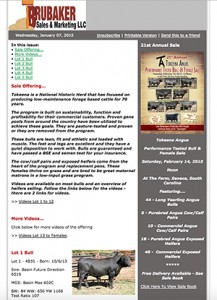 We have an extensive database of email addresses across many breeds and segments of the cattle industry. We utilize this tool to promote your auction or private treaty sale. This is another service that can be purchased ala carte but is included if we are your sale manager or marketing agent.